Our highly trained and qualified orthodontist, Dr. Warren, believes that everyone deserves to smile proudly and have access to gentle, friendly orthodontic care. At Warren Orthodontics, we focus our treatment around each individual patient. Our family-friendly practice is driven to provide every patient with an enjoyable experience from start to finish. Not only are we devoted to helping you achieve a healthy and aligned smile, but at Warren Orthodontics, we are also devoted to delivering exceptional quality care to you and your loved ones.
Dr. Casey Warren feels privileged to offer elite orthodontic services in his hometown of Springville, UT. He received his DDS from Baylor College of Dentistry and is currently a member of the American Association of Orthodontists and the American Dental Association. He continues to further his education and training by incorporating the latest advances in technology and techniques and excelling beyond the standard of orthodontic care.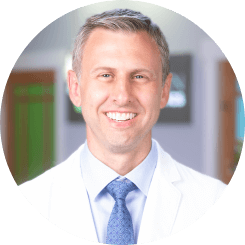 We strive to provide every patient with exceptional service and care throughout every step of their orthodontic journey. Our practice has a strong passion for community involvement and believes that people of all ages deserve compassionate care and a healthy, aligned smile. When you visit Warren Orthodontics, you can rest assured that you and your loved ones are receiving the best possible orthodontic care by experts you can trust.
Highly Trained Experts
In addition to our experienced staff, Dr. Warren has undergone years of hands-on orthodontic training.
Family-Friendly Service
Our practice is dedicated to providing alignment services to all ages because everyone deserves a beautiful smile.
Advanced Technology
Our office is equipped with state-of-the-art technology to provide patients with effective results.
Positive Experiences
We are determined to provide every patient with a positive and meaningful experience from start to finish.
Planning Ahead
By keeping you informed and using advanced imaging, we can plan every step of your treatment ahead of time.
Comfortable Care
We treat our patients like family, which means providing you free ice cream and a massage chair!
Our office is located 7 minutes east of I-15. When you walk into our office, you can expect to be greeted by our friendly staff and welcomed to an environment that is centered around quality orthodontic care. A native of Springville, Dr. Warren is excited to bring excellent orthodontic care to the patients of Utah!